P2-DS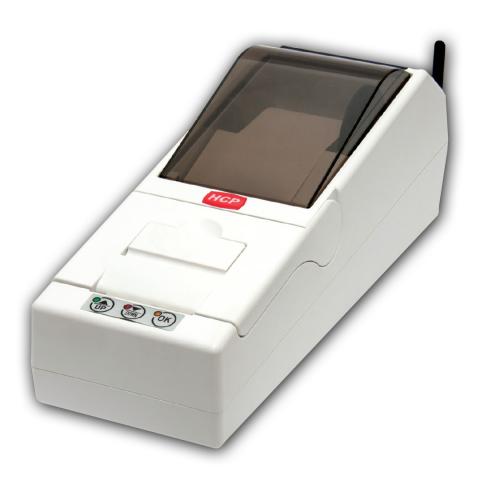 Fiscal Printer HCP P2-DS is a modern unit of striking options. It is characterized by a fast thermal printer, a very fast communication, modern robust plastic housing …

In addition to the standard display for the customer, a simple manipulation, the unit can be extended with additional external display.

The integrated GPRS module provides sending reports to the TAX Office server.
Thermal printer:
Printer type:
1.Thermal printer with easy loading system (journal printer)
2.Thermal printer with autocutter
Paper rolls: 2x56mm, ∅ 47mm
Printing speed: Up to 160mms/s
Characters per line: 32 characters per line
Resolution: 203dpi
Paper sensor: 1
Printer lifetime: 100km
Major features:
PLUs: 75.000
VAT rates: 9
Departments: No
Journal; Journal tape
Payment methods: cash, cheque, card
Operators/cashiers: 16 with user names and password
Fiscal memory: Yes
Reports: Up to 2000 daily reports
Other functions:
- Reports by cashiers
- Up to 32 characters in article name
- Max value per receipt 11+2 digits
- Max price 21,000,000.00
- 400 items per receipt
- Separate thermal printer for journal tape
General Features:
CPU: 100MHz, 32-bit, Ajile
Operator display: No
Customer display: 2x16 alphanumeric LCD with backlight
Keyboard: 3 keys
Cash drawer connector: yes
GPRS terminal: Dual/quad band module integrated
Communication Interfaces: 2xRS232, COM1 – External display, COM2 – PC port
Power supply: 24V/3A DC power adapter
Dimensions (WxDxH): 115x325x115mm